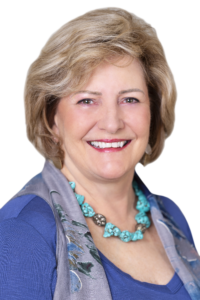 Jeanne Lyons's passion is coaching successful women in mid-life. Having walked the path of a mid-life career change herself, while being at the pinnacle of her field, will at least help her to soften any blows. She understands the gut-wrenching apprehension involved in making a career change.
Her broad Western medical training, more than 25 years managing groups of up to 130 multi-national personnel, and extensive regulatory and compliance knowledge gives her a unique perspective on holistic, energetic, and Eastern practices which complement her coaching. Jeanne has presented original papers across the United States and Europe and managed budgets in the tens of millions of dollars.
Educational credentials include BA in medical technology, certified trainer of NLP, Time Line Therapy®, hypnosis, and certified Integrative Coach by the Association for Integrative Psychology.
She has a passion for the arts, which feeds her soul. She has supported the community by being an ambassador for the chamber of commerce and an officer for various non-profit arts boards. She delights in helping others accelerate their mid-life career change success.